Sri Lanka's president recited a poem declaring Sri Lanka 'Sinhala land' during a speech at a military parade in Colombo to mark Independence Day earlier today, stating that it was the "essence of our future vision".
Maithripala Sirisena told the audience,
"My land is the Hela land,

My nation is the Hela nation,

My language is the Hela Language,

And This is on my head."
He was reciting a poem by Kumaratunga Munidasa, calling the "the essence of our future vision".
In addition Sirisena warned of "foreign interferences and pressures", stating they have surfaced with a different face.
See the full text of his speech
here
.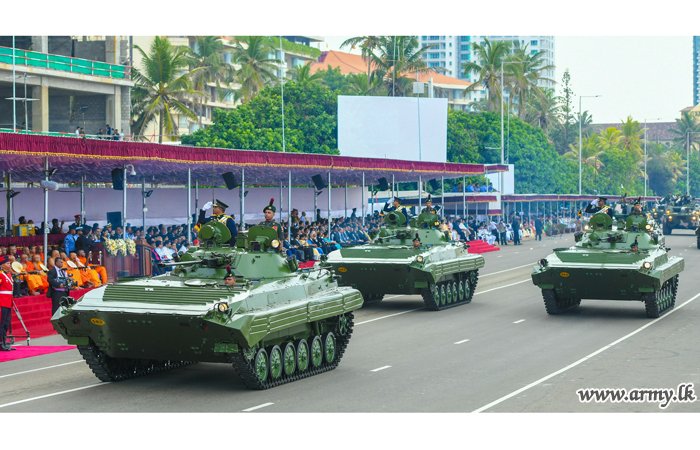 The massive military parade along Galle Face Green saw thousands of soldiers participate, whilst hardware including tanks and helicopters were on display.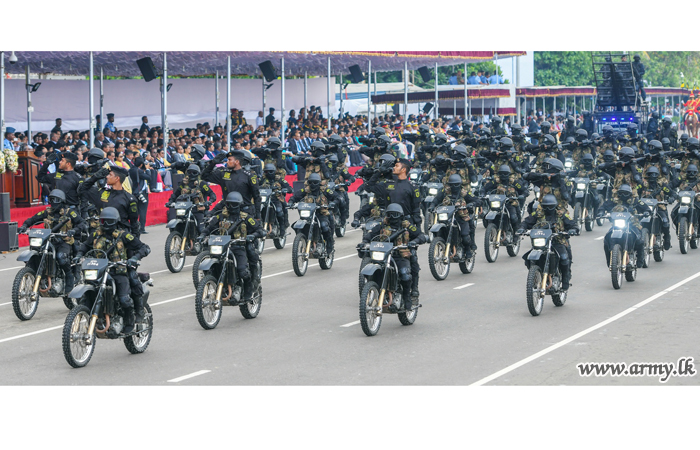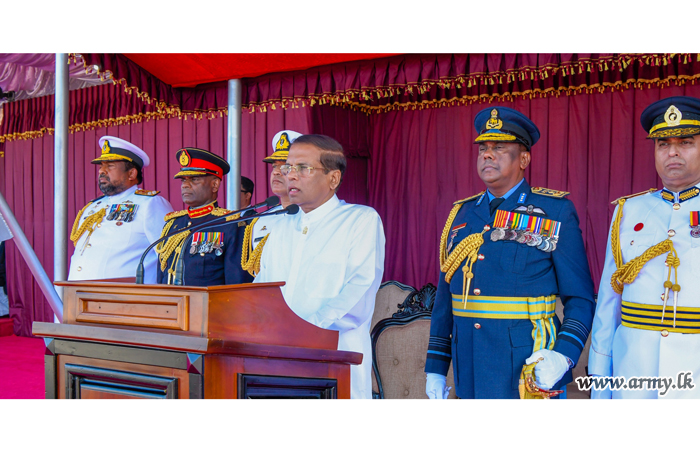 Wijegunaratne on the far left og the photograph, at the cermeony alongside other military leaders.
Amongst those on stage at the ceremony alongside Sirisena were CDS Admiral Ravindra Wijegunaratne, who is currently on bail over aiding a key suspect involved in the abduction murder of 11 Tamils by the Sri Lankan navy.
As Sri Lankan troops displayed their weaponry in Colombo, similar marches were held across the Tamil North-East. Tamils across the island meanwhile held demonstrations to mark the day, raising issues of rights abuses, military occupation and accountability.